Dog's Day Out and About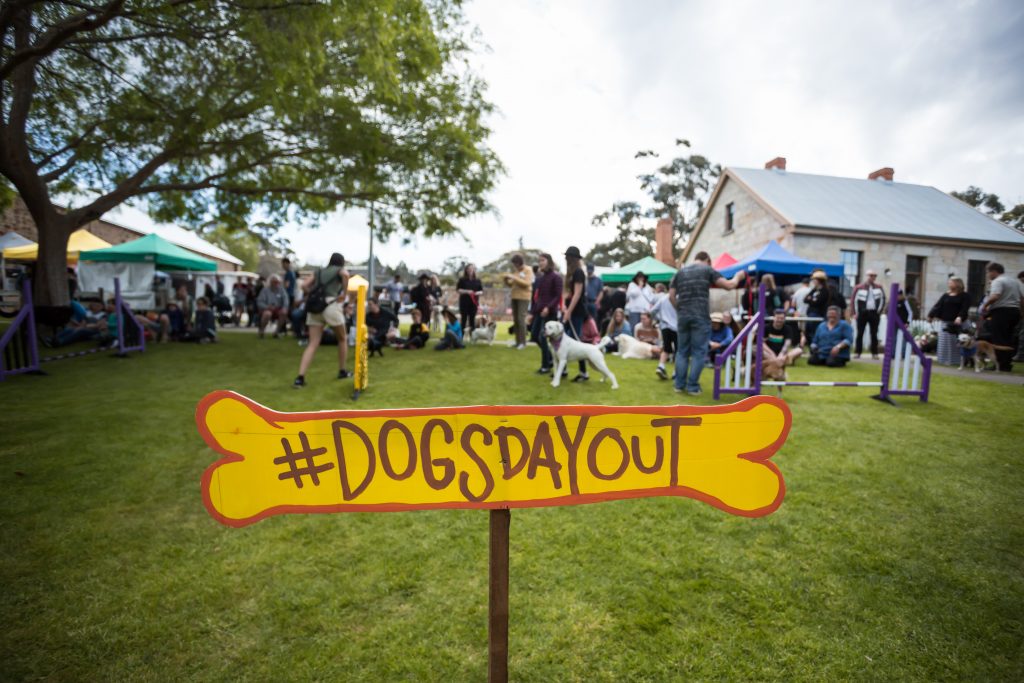 Update: Unfortunately due to the wet weather, Dog's Day Out and About has been cancelled for the 4th of October 2020. We apologise for any inconvenience caused. The Poochibald will still be on in the Schoolhouse Gallery at Rosny Farm Arts Centre. If you have any questions or concerns please call 6217 9607 or email rosnyfarm@ccc.tas.gov.au 
In 2020, Dog's Day Out is out of Rosny Farm and off to the Park. Take your fluffy friend out and about at the new location of Simmons Park, Lindisfarne. Here you will find a walking trail of stalls, activities, competitions and more!
In line with public health requirements, the day will be run in two parts, from 11am – 12.30pm and 12.30pm – 2pm where you will need to register for a free ticket to attend. The ticket will act as a form of contact tracing.  So that no pooch misses out on the Best on Day competitions, we will be running a competition in each time slot.
All dogs must be on a lead throughout the event. Dogs will not be allowed in the playground area.
Registering for tickets:
Select which time slot you would like to attend
Select how many tickets you wish to register for friends and family
Fill in the name, email and phone number for each attendee. (Please note that for children, email and phone address can be same as the parent)
Once you are registered you will receive an email confirming the details of the day
If you have trouble registering online, please call 6217 9607 and we will register on your behalf.
For more information visit: https://www.clarenceartsandevents.net/events/dogs-day-out-and-about/
Date: 8 November 2020
Time: 11AM - 2PM, 04 OCTOBER 2020
Cost: Free
Location:
Simmons Park, Esplanade, Lindisfarne TAS, Australia